Agora Cart is a very simple, easy-to-use shopping cart software that is available at no charge to all hosting customers. Simply login to your control panel and follow the steps to install your cart. It will instantly be set up and ready for you to configure through the administrative interface.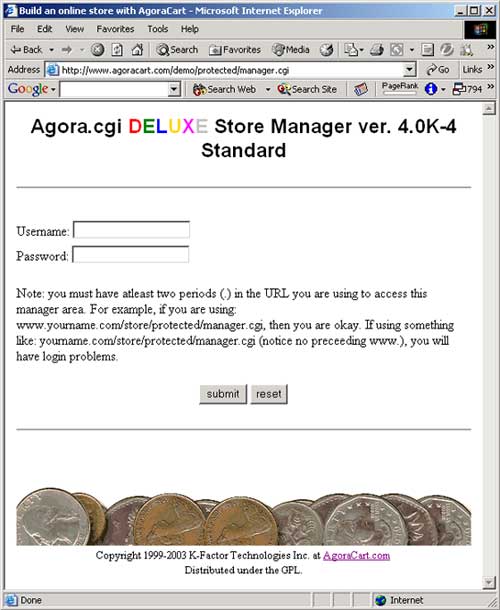 Sample web site using Agora Shopping Cart: Florida Gold Online


Take a 100% risk-free trial of our shared hosting services for 14 days. No payment is necessary, we believe that strongly in our service! Let us show you why.

If you have any questions or concerns, please contact us.